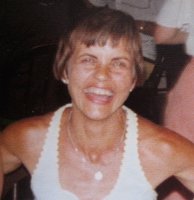 Eleanore Helen Delaney-Fry
It is with great sadness that we announce the passing of our mom, gramma, cousin and dear friend, Eleanore Helen Delaney-Fry (nee Zawila) on Wednesday, January 24, 2018. Ellie passed away at home at the age of 85 after living a long and diverse life without regret. She was born on April 10, 1932 to her loving mother (Kazimiera Anna Kurek Zawila) and father (Stephen Michael Zawila), who had immigrated from Zembrzyce, Poland to Cleveland, Ohio during the Great Depression. Her character was defined by the Depression, the War, being a first-generation American and the struggles of women of her era. She never complained. She was fiercely independent and resilient.
After the War, she and her family moved to Baltimore, Maryland. In 1954, she graduated with highest honours from the University of Maryland with a Bachelor of Science and Education. She was immediately hired by the Baltimore City school system as an elementary teacher and later as an administrator. In these roles, she immersed herself in her work, fighting stereotypes and developing curriculum on topics such as sex ed for children. She lived her calling by fostering a love for learning among inner city youth.
Always surrounded by friends, Ellie loved to entertain and travel the countryside. One hot summer night in the '60s, a dashing George Delaney disembarked from a sailboat at one of her famous cottage parties on the St. Lawrence. Their love affair spanned 10 years while she survived her fight with cancer, cared for her aging parents and advanced her career. In 1972, the two were married in Baltimore and took residence in George's home on South Street in Gananoque. Ellie fully embraced her life as retired teacher and homemaker. In 1974, she gave birth to her only child, Jennifer. Soon after, George took seriously ill. Ellie dedicated herself as a caregiver, wife and mother for over 20 years, always putting the needs of others ahead of her own even as she battled her own health problems. She also gave of herself quietly to her community. She often prepared meals and desserts or provided clothing for children, the elderly and refugee families, volunteered with local organizations and knit for premature babies. She lived in solitude after the loss of her husband in 1997 but her life turned completely around the day she met John Fry of Kingston (formerly Wales, UK). Though in their twilight years, the two fell madly in love like teenagers and were wed in 2004. Their love was an inspiration to all. She struggled to find enjoyment in life without him after his passing in 2012.
Ellie is survived by her daughter Jennifer (Chris Piercey) and her grandchild, George. Throughout her life she has been lovingly supported by her dearest cousins in Poland - Janusz Kurek (Ewa), Kristof (Wanda), Yolanda (Andrej Waligorski), their children and extended family. Ellie was well-known for her sharp intellect, strong principles and her gift for gab. She loved people, animals, gardening, crafts, and a good cigarette. May her soul be at peace.
Friends and family are warmly invited to join in her Catholic service, which will be held at 11am on Saturday, February 3 at the St. John's Catholic Cemetery in Gananoque. A celebration of her life will follow from 1-4pm at the Stonewater Gastro Pub. Ellie cared deeply for children in need. In her memory and in lieu of flowers, donations to the Leeds and Grenville School Board's Breakfast Club (Linklater, St. Joseph's or Thousand Islands Elementary schools) or the Salvation Army of Gananoque would be appreciated. Barclay Funeral Home, 1033 Prince St. Lansdowne entrusted with the arrangements. Messages of condolence may be sent online to www.barclayfuneralhome.com.